What Happens After I Schedule an Appointment?
Please use our online form below to schedule your next service appointment, or call 1-877-513-0833 . We are standing by to answer your questions and get you in the door as quickly as possible. Upon submitting your information we will:
Respond to you promptly via your preferred contact method.
Ask any additional questions required to service your vehicle.
Confirm your appointment.
Well it is Spring time again and just like you do A get ready for the hot weather around your home you should do the same with your vehicle. Summer heat takes a big toll on your vehicle and since we operate our vehicles in a very hot environment having your vehicle inspected and serviced at Provincial not only makes sense but peace of mind knowing your vehicle is in great working condition for the upcoming months.
My recommendation is always perform a" Peace of Mind Service," this service includes lube oil and filter, Mopar oil filter, rotation of tires and setting the pressures to manufacture specs, plus inspection of, cooling system, all fluids, electronic battery check, front and rear brake inspection, exhaust system and suspension.
Also if you have not had your alignment check in the last year or 20,000kms, I would also recommend an alignment inspection / tire inspection. Have you seen our roads lately and it does not take much to knock your alignment out and just off a bit can lead to irregular tire wear and steering components.
Finally our most recommended service are servicing your brakes. Our technician will perform the inspection and based on what he sees he will recommend a service. This service includes remove rust, debris and corrosion from the brake system, lubricate wheel hubs, calipers, pads , sliders and a road test.
This service will extend the life of your pads and as an added bonus ensure your vehicle brake system is optimal.
Please See Above To Book Your Service Appointment.Our staff will be looking forward to servicing your vehicle here.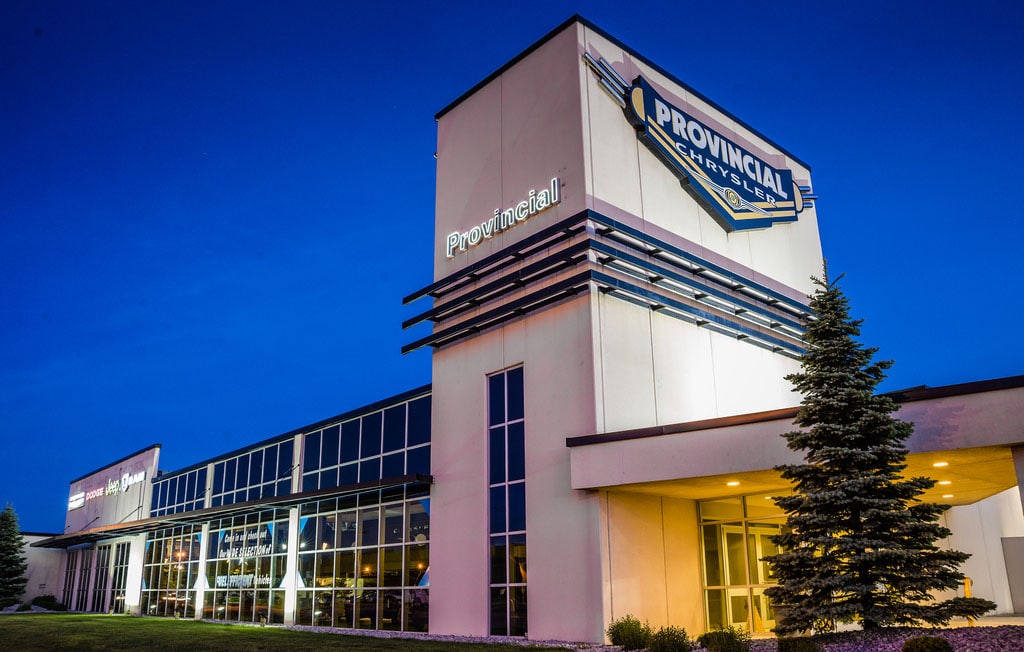 Dealership Contact 

Provincial Chrysler Dodge Jeep Ram FIAT
1001 Provincial Rd
Windsor Ontario
,
N8W 5V9
Service Booking 1 519 250 5511 / Parts Text Direct 226 946 3028
Dealership: Directions
1 Km South Of Devonshire Mall