The All New 2019 Dodge Grand Caravan Minivan
Thanks for stopping by the website of Provincial Chrysler Dodge Jeep Ram, the premier FCA dealer serving the areas of Windsor ON, Tecumseh ON, Leamington ON, LaSalle ON and Amherstburg ON, and beyond! Provincial are well stocked with the top new Chrysler, Dodge, Jeep and Ram vehicles, as well as our superb selection of pre owned cars and trucks.
 Exciting news! Today we are going to talk in detail about the incredible, all new 2019 Dodge Grand Caravan. Whilst it's not exactly common for anybody to get psyched about a minivan, we can tell you with certainty, that this new Dodge is definitely worth getting excited about. With the prestigious accolades of being Canada's best selling minivan for 35 years, as well as being Canada's most awarded minivan… EVER!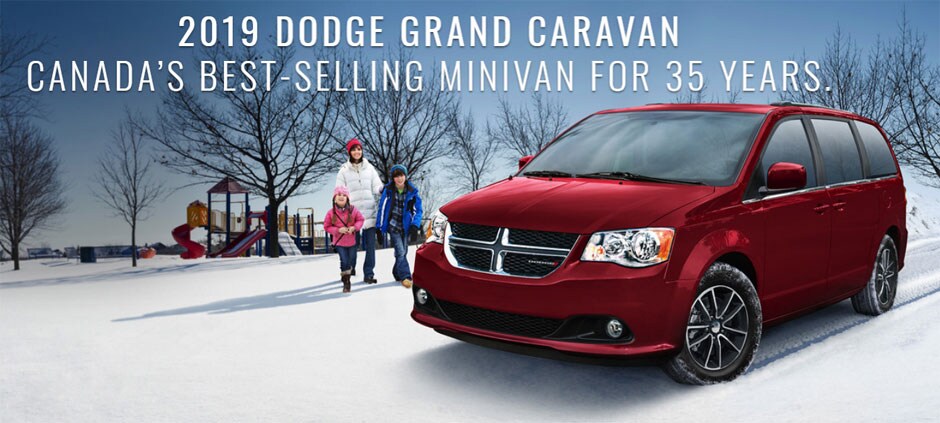 The Mother of All Minivans…Literally:
The Dodge Grand Caravan traces its roots back to 1983 and the very first minivan ever created - the 1984 Dodge Caravan; so, given that this has been Canada's best selling model ever since the concept of minivans was created, it's safe to say that Dodge have learned a thing or two about making great multi personnel vehicles!
The 2019 Grand Caravan from Dodge picks up from where the 2018 model left off, a hard act to follow indeed, but by goodness, it's even better! So, let's get on with the show, we present to you, the incredible 2019 Dodge Grand Caravan.