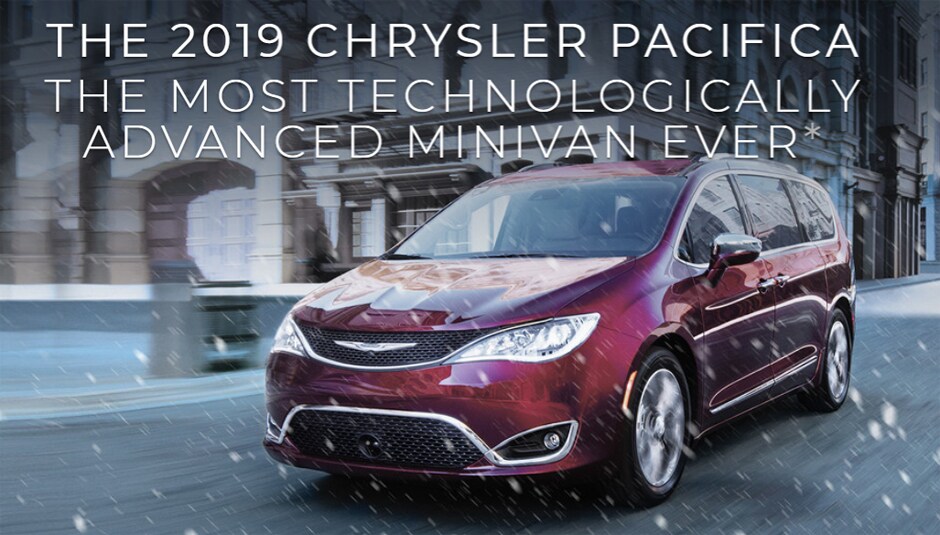 Hello, and welcome to Provincial Chrysler Dodge Jeep Ram, proudly serving the Windsor ON, Tecumseh ON, Leamington ON, LaSalle ON and Amherstburg ON areas. We carry the latest and greatest vehicles from the Chrysler, Dodge, Jeep and Ram brands, as well as a huge variety of excellent, high quality used cars. 
Today we're bringing to you the all new, 2019 Chrysler Pacifica Minivan. The team here at Provincial Chrysler Dodge Jeep Ram are so excited to bring this amazing vehicle to you. Now we know what you're thinking, why is anybody excited about a minivan?


Well… This ain't your Grandma's minivan! 


Seriously, the 2019 model year Pacifica from Chrysler brings along with it everything that was so well loved from the 2017 model, and much, much more. Without further ado, we'd like to present to you everything you need to know about the amazing
2019 Chrysler Pacifica
.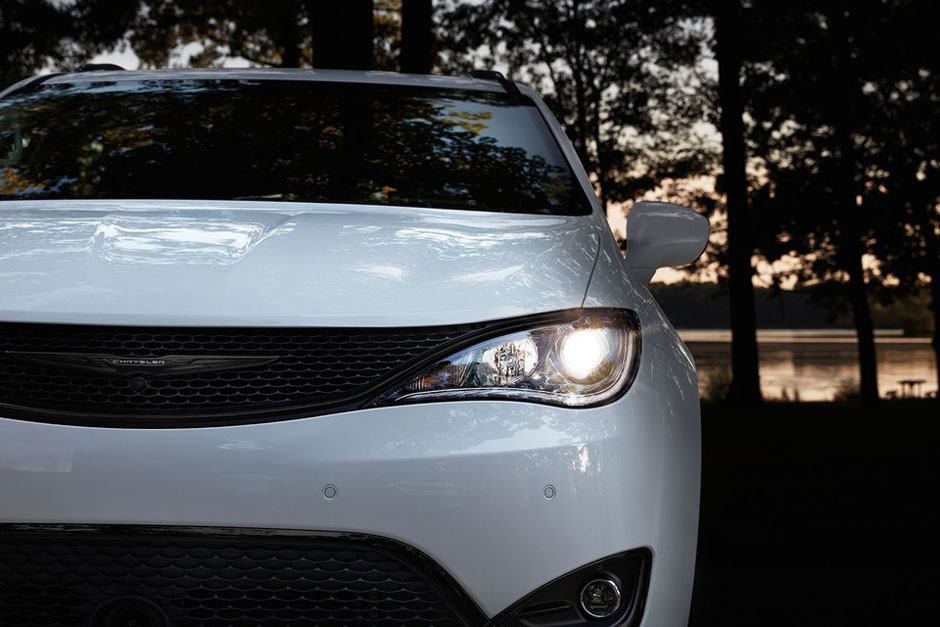 Styling
Without a doubt, the
2019 Chrysler Pacifica
is amongst the best looking vehicles in its class. It is sleek and sporty looking, no matter which angle you look at it from, a phrase not often uttered when it comes to minivans, but somehow,
Chrysler
have done the impossible - made a genuinely good looking people carrier.
Chrysler have avoided falling in to the usual minivan design trap of having bland panels, only broken up by ugly sliding door tracks. The handsome, muscular design is formed by flowing forward to aft lines. It features trick sliding doors with unique hidden tracks, tucked neatly behind the rear windows. Part of what makes the new Chrysler Pacifica so svelte, is the clever way in which Chrysler engineers made it look more compact, less unwieldy, achieved by tucking away the front pillars and adding a continuous rear window.  


Clever design doesn't stop there; by blending the head lamps seamlessly into the upper grille section, the flowing nature of the design is continued around the front of the vehicle.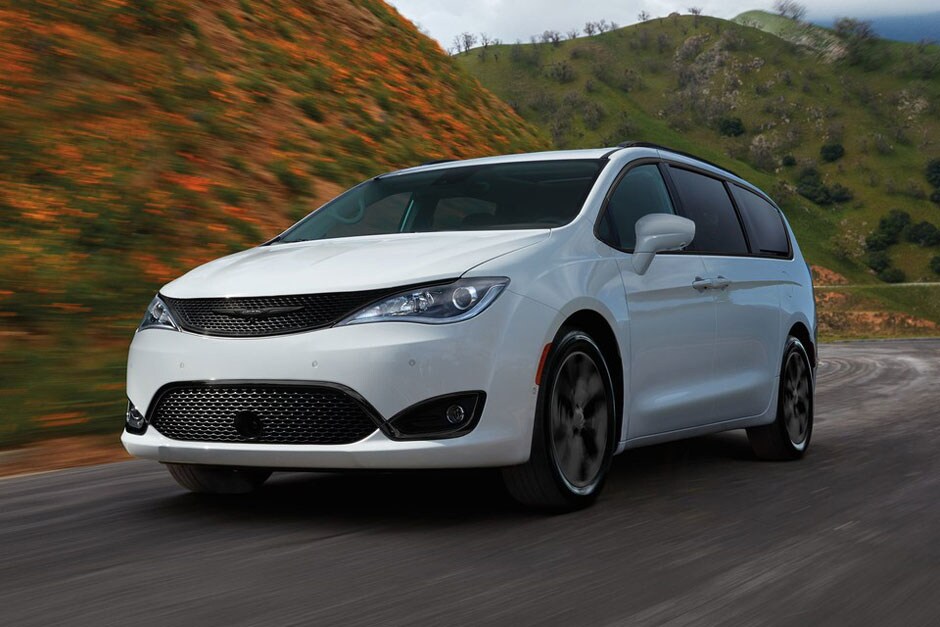 How many times have you found yourself with hands full, gotten to the car and realized there's no way you can open it without putting everything down? 
If, like most of us, this has happened to you in the past, the 2019 Pacifica has you covered! If you opt for the available hands free doors and lift gate, all you need to do is just wave a foot under the sensors, and the car will do the rest. This feature automatically swings open the rear lift gate, as well as both of the dual sliding doors - definitely one of the coolest features you'll find on any minivan on the market.


Chrysler have definitely gone with the mantra that your minivan should be as unique as you are. The 2019 Pacifica is available in a huge range of colors, including some more demure choices such as Brilliant Black, Crystal Pearl, Ocean Blue Metallic, and the new for 2019 Luxury White Pearl. If you want to stand out from the crowd a little, why not opt for Velvet Red Pearl, Jazz Blue or the mysterious Dark Cordovan Pearl! 
As well as a great selection of paint colors to choose from, the exterior options list also includes a selection of available wheel sizes and styles, with 17, 18 and 20 inch aluminum rims available, you're positively spoilt for choice with the 2019 Chrysler Pacifica.